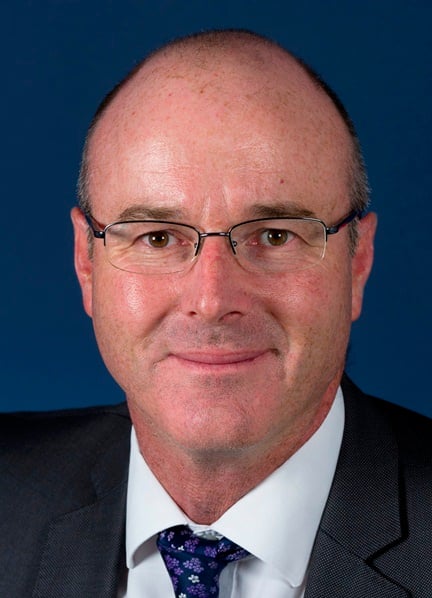 HE Mr Adam McCarthy – Australian High Commissioner
Welcome to the website of the Australian High Commission in Pretoria, South Africa.
The Australian High Commission is accredited to seven countries in Southern Africa – Angola, Botswana, Lesotho, Mozambique, Namibia, South Africa and Swaziland – as well as the Southern African Development Community (SADC).
South Africa is Australia's largest export market on the continent, our partner in important forums such as the G20 and Indian Ocean Rim Association, as well as our co-host of the ground-breaking Square Kilometre Array telescope.
Australia is proud of its strong historical opposition to the apartheid regime in South Africa and our bilateral relationship has flourished in the democratic era, today spanning trade, investment, education, the arts, science and tourism – not to mention our friendly rivalry on the sporting field.
Australia's links with the broader region are also substantial and growing, particularly through increasing commercial ties, as well as through programs such as our long-standing Australia Awards scholarships.
We share an interest in a peaceful and prosperous region and are committed to working with the countries of Southern Africa as a friend and partner.
I strongly urge Australian citizens and permanent residents in Southern Africa to register with the Australian Government through www.smartraveller.gov.au. Registration has many advantages but most importantly it will help us to locate and assist you in an emergency and helps make it so much quicker for us to provide reassurance to your relatives in Australia should an event happen.
It may also be used to pass other information to you such as new travel advisories, notice of elections, and important information relevant to travellers and expatriates.
Follow us on Twitter and Facebook to keep up to date with High Commission events and activities. Note, we do not respond to visa enquiries on social media.
The South African Government implemented new immigration regulations effective 1 June 2015.
Click here for more information.
IMPORTANT NOTICE: Visa enquiries
The High Commission is unable to provide responses to visa enquiries through Facebook or Twitter. Please use the appropriate contact channel depending on whether or not you have already applied for your visa, listed under: Visas and Migration.
Please do not provide your personal information via social media channels.
Please allow sufficient time in advance of travel to lodge your visa application.
If you are planning to visit Australia for Christmas and New Year's, please lodge your application by Friday 1 December.
Visitor visa applications lodged after this date may not be processed until after the holiday period.
Register with Smartraveller
All Australians travelling overseas, whether for tourism or business, or for short or long stays, are encouraged to register with Smartraveller.
Vacancies
The Australian Trade and Investment Commission (Austrade) is the Australian Government's trade, investment and education promotion agency. We are seeking a motivated and client-focused professional to join our team:
Driver (m/f)
Johannesburg
The principal focus of this role is to perform driving duties and undertake security duties in the office. As required, the incumbent may be required to support the Office Manager provide administrative services.
The successful candidate will have demonstrated driving experience and the ability to work both independently and in a small team. Well-developed communication skills and an aptitude to deliver a high level of client service are essential.
This position requires a self-motivated, reliable and outcomes-driven individual with a commitment to contribute and communicate as a team player.
This is a locally-engaged position governed by Austrade's Overseas Engaged Employees terms and conditions and South African labour law. Austrade offers equal employment conditions and performance-based salary progression.
Applications will be accepted via Austrade's online recruitment system, eRecruit. Submit your online application through the Austrade Employment Page.
The closing date for applications is Wednesday, 24 January 2018.