The Australian Government's aid program
The Australian Government's overseas aid program is a Federal Government funded program that reduces poverty in developing countries. The Department of Foreign Affairs and Trade (Australian aid) manages the program.
Australia's Development Assistance to Africa
For general information about Australia's development assistance to Africa, please click here.
Australia Awards, a cornerstone of the Australian Government's development assistance program for Africa, provide access to postgraduate education, training and professional development opportunities for suitably qualified Africans from eligible countries.
For information about the Australia Awards, including how to apply, please click here.
Small Grants - Direct Aid Program
The Direct Aid Program (DAP) is a flexible, small grants scheme for development activities. NGOs and community groups in Angola, Botswana, Lesotho, Mozambique, Namibia, South Africa and Swaziland are eligible to apply for up to AUD 60 000 for specific development projects or programs. We do not fund ongoing operational costs (including salaries), international travel or the purchase of major assets. Applications must clearly articulate the intended development impact of the proposed project or program.
We will favourably consider projects:
• in the areas of community and/or rural development, education, gender equality, disabilities, youth, human rights, the environment, small-scale infrastructure, economic empowerment and ad hoc humanitarian relief.
• where applicants and their communities make a contribution in labour, materials, transport or cash;
• sporting activities
• that enhance educational and cultural exchanges and people-to-people links
• that are achievable and have sustainable outcomes
• projects that provide educational or occupational/skills training.
APPLICATION PROCESS
The High Commission receives DAP applications online via a link posted on this website at the appropriate time. The application round will typically open in August or September each year and last for one month. We will not accept any applications outside of the designated submission period.
The DAP application round is NOW CLOSED.
Important note: DAP program and application requirements can change from year-to-year. Please do not rely on information that does not appear on this website or that you did not receive directly from the High Commission.
If you have any further queries about DAP, please send an email to dap.pretoria@dfat.gov.au.
Australian Volunteers for International Development
The Australian Volunteers for International Development (AVID) program is an Australian Government initiative. Australian Volunteers International (AVI) is one of three delivery partners for the AVID program. AVI regularly seeks positions for a wide range of assignments, including organisational management and health positions. Volunteers are provided with airfares, accommodation and modest living allowances, together with extensive briefing and support. Airfares, accommodation, modest living allowances and extensive briefing and support are provided.
Learn more at www.dfat.gov.au/australianvolunteers
AVI Profile - Ashly Hope, Research Advisor, Tralac
Tralac is a capacity-building organisation developing trade-related capacity in east and southern Africa. Tralac's focus is on the development of rules-based governance of trade in Africa, with the ultimate goal of encouraging more and better trade to support the economic development of the region.
My role is Research Advisor, financial services sector regulation. Good financial sector regulation achieves a balance between innovation and risk, thereby enabling inclusion and healthy competition as well as protection and stability. It is increasingly acknowledged that good financial sector regulation is an important precondition for trade liberalisation. Financial sector regulation can also be a barrier to trade.
Trade-in-services negotiations are currently underway at the southern African level, tripartite area (between three regional groupings that cover most of sub-Saharan Africa) and at the continental level, so trade in services, including financial services is important in Africa at the moment.
My assignment is to research and understand the interaction between financial sector regulation and trade in Africa, with a particular focus on the southern African region, share my work, provide technical support to regional organisations and individual governments, and to undertake training for trade negotiators and others with an interest in trade in services negotiations in the region.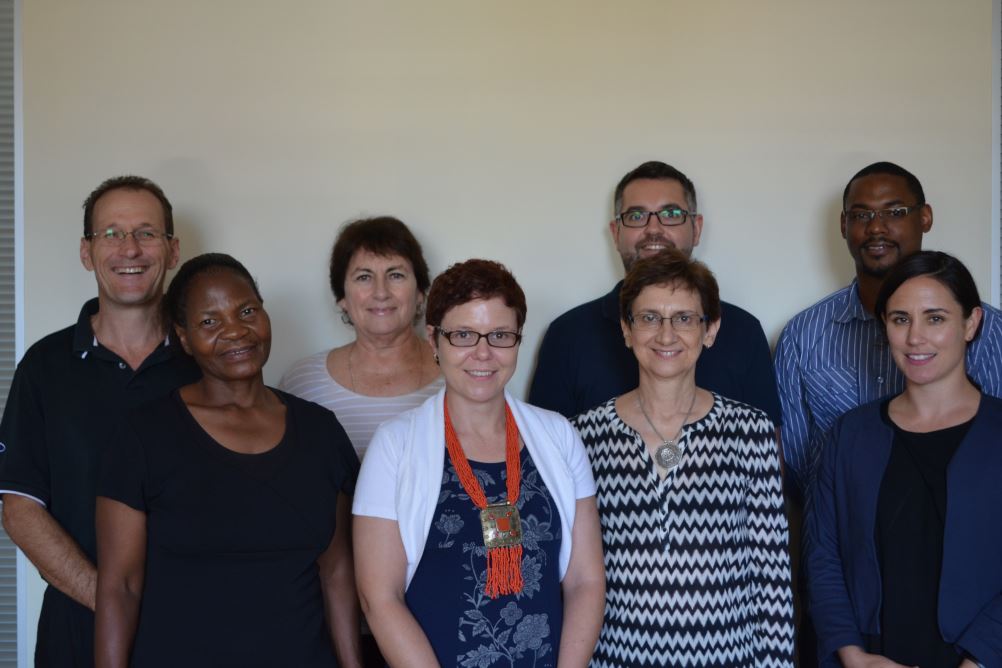 Tralac is increasingly being asked to work on more areas in a broader geographical region. With a small team, the addition of a volunteer provides valuable capacity and increases the scope and reach of the work of the organisation. Credit: Tralac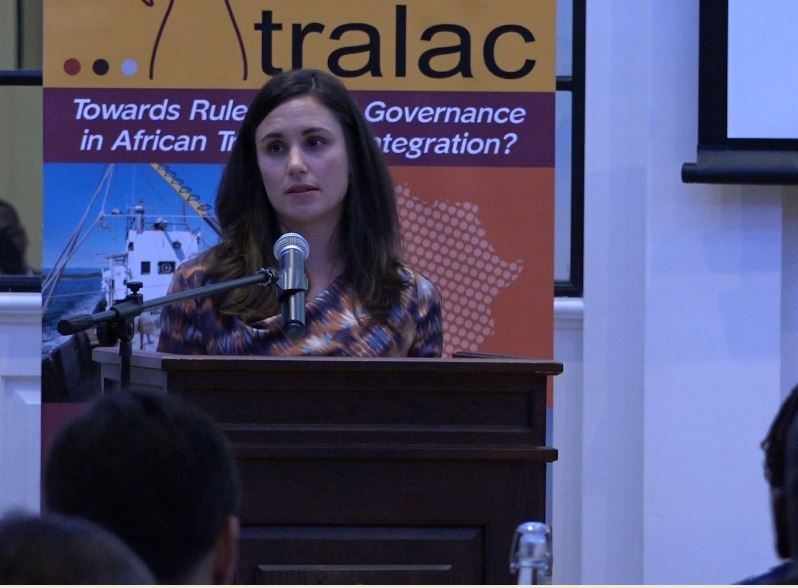 Discussing rules-based trade governance at tralac's annual conference in Swakopmund, Namibia. Credit: Tralac
Conference participants checking out the Walvis Bay port – trade facilitation in action. Credit: Tralac