News and Events
If you are an Australian citizen living in South Africa, Angola, Botswana, Lesotho, Namibia, Mozambique or Swaziland and would like to be included in social events hosted by the Australian High Commission, please send your email address to invitations.pret@dfat.gov.au.
4 November 2015
Launch of ACIAR-South Africa Beef Farmers Project
HE Mr Adam McCarthy launched a collaborative research project funded by the Australian Centre for International Agricultural Research (ACIAR) and the South African Government on 4 November 2015 at the Agricultural Research Council's (ARC) Meat Science Campus near Pretoria. The project involves research and capacity building on animal nutrition, grassland stewardship, genetics and the role of farmers, meat science, cooperatives and value chains, with the aim of establishing whether and how small-scale cattle farmers can earn a profit and sell their product to high value supermarkets in South Africa.
The launch included five displays of the different facets of the research project, as well as an interactive cooking demonstration by food blogger and Australian Masterchef contestant (season 2014) Renae Smith and host of Girl Eat World and South African Masterchef winner (season 2) Kamini Pather.

Youtube video of the cooking demonstration: https://youtu.be/Hq3eFZoPN8U
Further info on the project: http://aciar.gov.au/project/lps/1999/036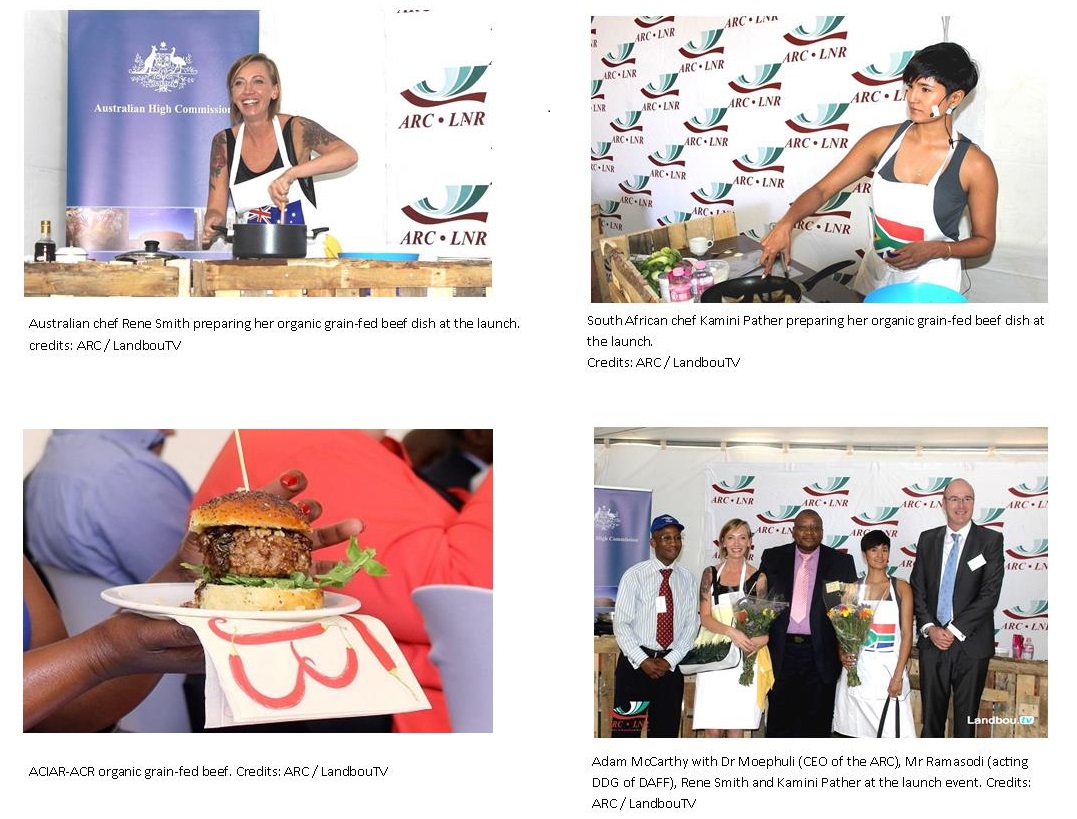 23 September 2015
Australian High Commission in Pretoria celebrates South Africa's Heritage Day (24th September 2015)
The Australian High Commission in Pretoria commemorated Heritage Month and Heritage Day on the 24th September 2015 with staff dressed up in traditional wear from all over the world.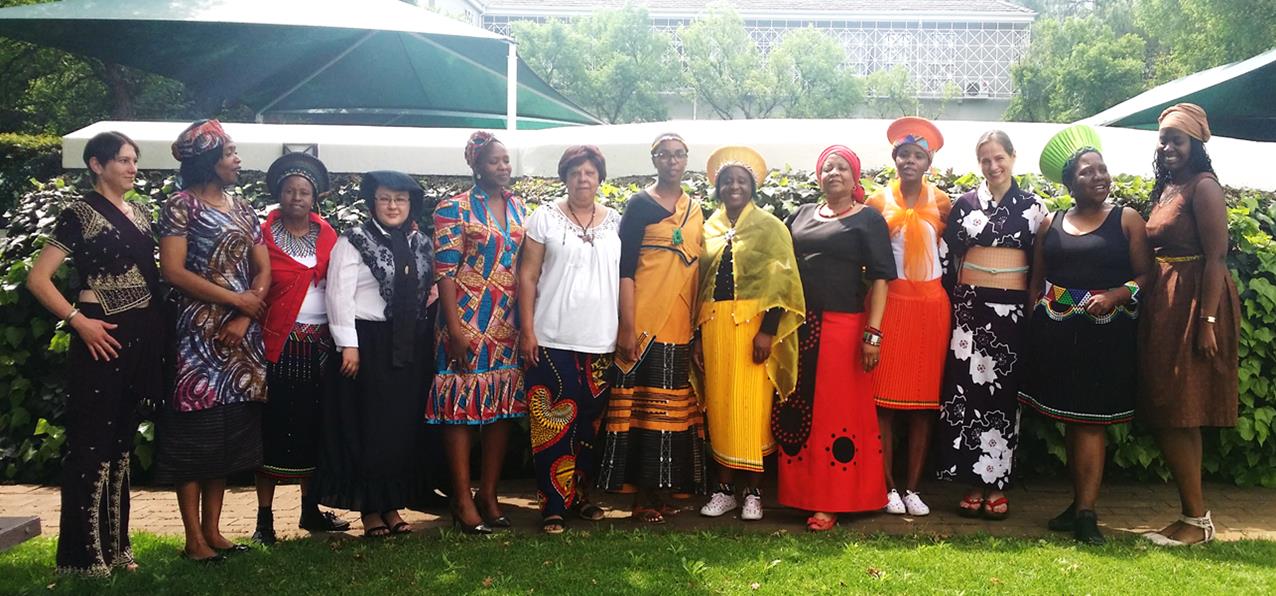 31 August - 10 September 2015
International Media Visit—Namibian participant Ms Estelle De Bruyn
The Australian High Commission in Pretoria hosted journalist Estelle De Bruyn on an International Media Visit (IMV) to Australia. The IMV participants had the opportunity to attend the Africa Down Under Mining Conference in Perth where they engaged with senior officials from Australia and Africa and met Australia's Foreign Minister Hon Julie Bishop MP. They travelled to Melbourne and Sydney where they had meetings with government officials, business, health experts and academics and had the opportunity to learn about Australian culture.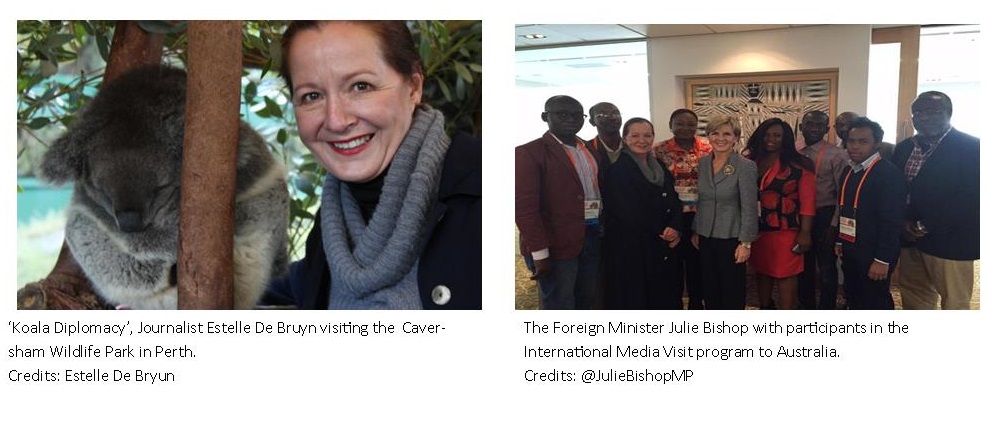 2 - 4 September 2015
Africa Down Under Conference in Perth
The 13th annual Africa Down Under (ADU) conference was held in Perth on 2-4 September 2015. The conference brings together Australian mining and mining services companies with African political leaders, senior officials and businesses. An estimated 1,100 people attended this year's conference, including nine ministers from Africa and the Secretary General of the Common Market for Eastern and Southern Africa (COMESA).

The Department of Foreign Affairs and Trade\'s (DFAT) delegation included Australian High Commissioners and Ambassadors accredited to Abuja, Accra, Addis Ababa, Harare, Nairobi and Pretoria. The Australian High Commission in Pretoria facilitated logistics and support to the South African delegation led by the Hon. Godfrey Oliphant MP, Deputy Minister for Mineral Resources.

Addressing the conference, Foreign Minister Julie Bishop welcomed improvements in security, economic activity and governance in most African countries in recent years, and the emergence of a genuine middle class across the continent. To bolster Australia's relationship with Africa, she announced the creation of the new Advisory Group on Australia-Africa Relations (AGAAR) to help guide the Australian Government's thinking on Africa.

ADU continues to provide a valuable opportunity for the Australian Government to foster a diverse range of partnerships, building on the wide and deep contribution of Australian mining companies in Africa.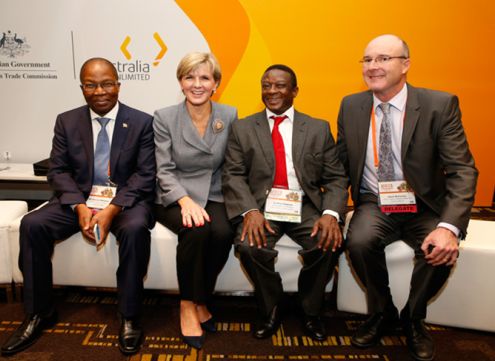 Foreign Minister Julie Bishop at ADU with (L to R) HE Mr Sibusiso Ndebele (South African High Commissioner to Australia), Hon Godfrey Oliphant MP (South African Deputy Minister for Mineral Resources) and HE Mr Adam McCarthy, Australia\'s High Commissioner to South Africa. Credits: Paydirt Media
19th August 2015
Helping to bring smiles to children's faces
High Commissioner Adam McCarthy and the team of staff responsible for the Direct Aid Program (DAP) in South Africa had the rare privilege of observing life-changing cleft palate surgery first-hand during a visit to see DAP in action at the Dr George Mukhari Academic Hospital on 19 August 2015.

The High Commission has been proud to partner with Smile Foundation to help bring smiles to children's faces over several years, with an additional focus this year on supporting essential surgery for children with tragic burns injuries.

A humbling experience for the team and an example of how DAP makes a real difference. (DAP page link)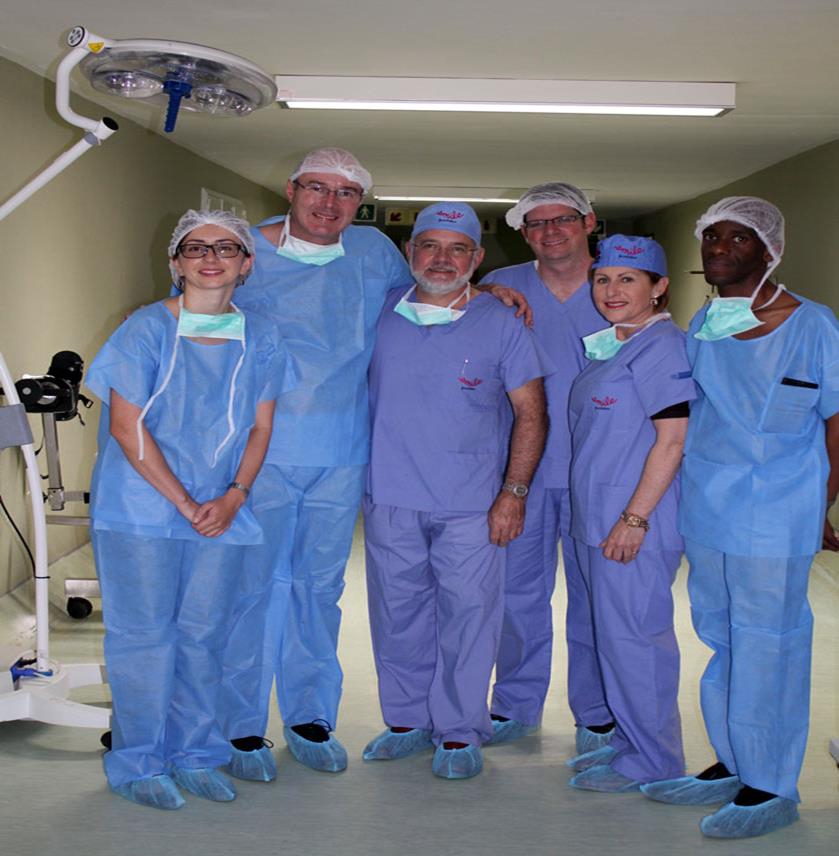 High Commissioner Adam McCarthy, Second Secretary Pamela Currie and members of the Smile Foundation team at the Dr George Mukhari Academic Hospital. Credits: AHC, Pretoria.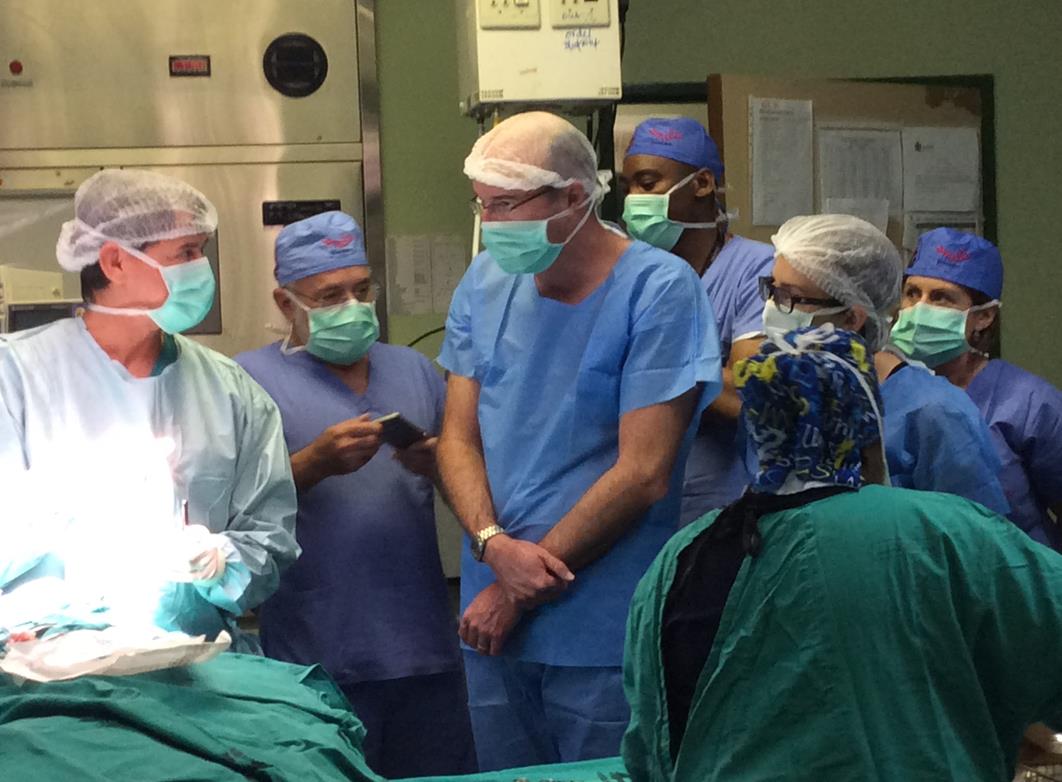 Adam McCarthy and Pamela Currie with members of the Smile Foundation viewing the procedure. Credits: AHC, Pretoria.
6 -10 July 2015
HMAS ANZAC docks in Cape Town
HMAS Anzac slipped into Cape Town\'s historic Victoria and Alfred Waterfront berth at the foot of Table Mountain on Monday 6 July 2015. Commanding Officer Belinda Wood and High Commissioner Adam McCarthy co-hosted an official reception on the ship\'s flight deck under a starlit African night. The ship\'s company gave guided tours of the frigate.

While in Cape Town, the crew participated in an AFL South Africa \'Footy WILD\' clinic with children in Khayelitsha Township. Commander Wood was also interviewed on major talkback radio station Talk 702/Cape Talk about women in leadership, the Indian Ocean Naval Symposium and her achievements in serving in the Royal Australian Navy. Later, in a solemn service, the ship\'s Executive Officer and the HMAS Anzac\'s Chaplain held a memorial service at the Commonwealth War Grave Commission Cemetery in Simon\'s Town where three RAN sailors are buried.
HMAS Anzac slipped her moorings on 10 July and set sail for Port Louis, Mauritius en route to home.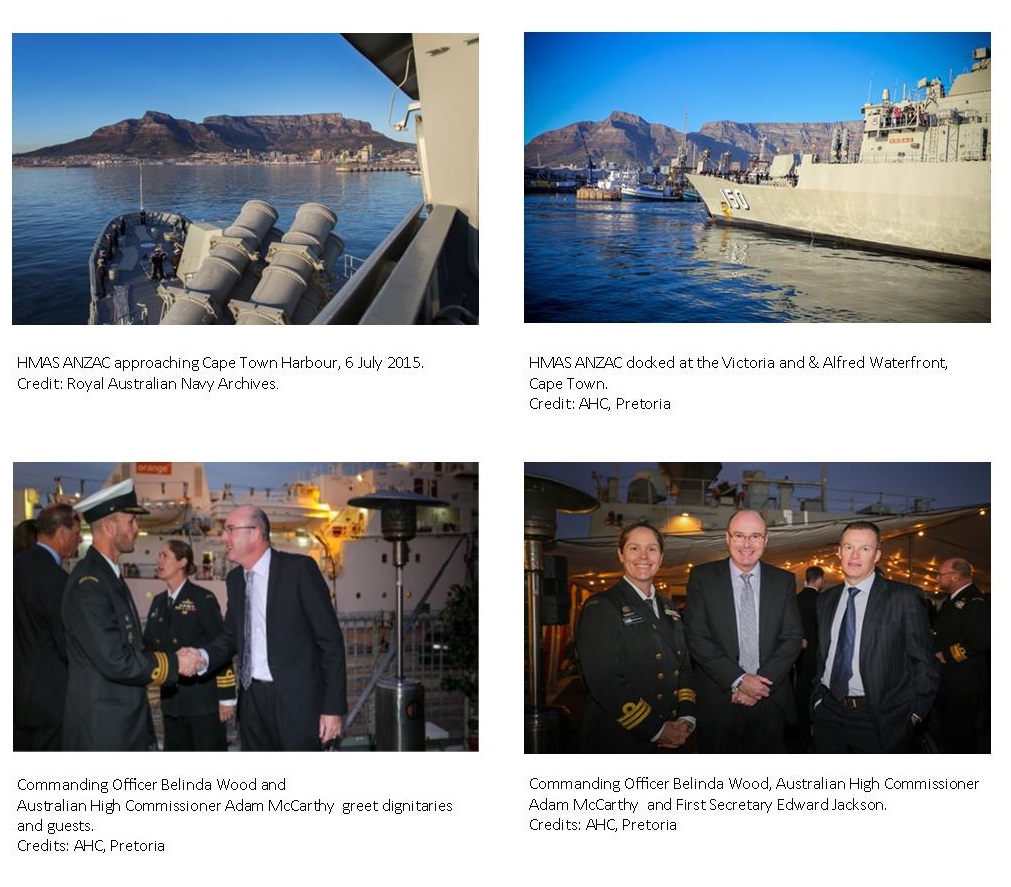 May—July 2015
Science Circus Africa 2015
Australia's Science Circus Africa went off with a bang in May and July 2015. The travelling science show reached an audience of more than 41,000, training 519 teachers across 5 Southern African countries. The educational tour was led by Dr Graham Walker and Mr Joe Duggan of the ANU's Centre for the Public Awareness of Science and co-funded by the Direct Aid Program (DAP) and Questcon (with support from ANU).
The Science Circus Africa education road show comprised of interactive performances, workshops and training for local educators and communities with the aim of building interest in science and improving science education capacity in the region.